All students interested in studying in Poland, especially the oldest secondary school students and their parents, are welcome to the "Study in Poland" stand during the fair ""Osvita ta kar'era". It will be held in "Ukraininsky Dim", Kreschatyk Street 2, November 17-19 2016.
At the "Study in Poland" stand you will get all the necessary information related to studying in Poland, including the recruitment procedure and principles of obtaining visas.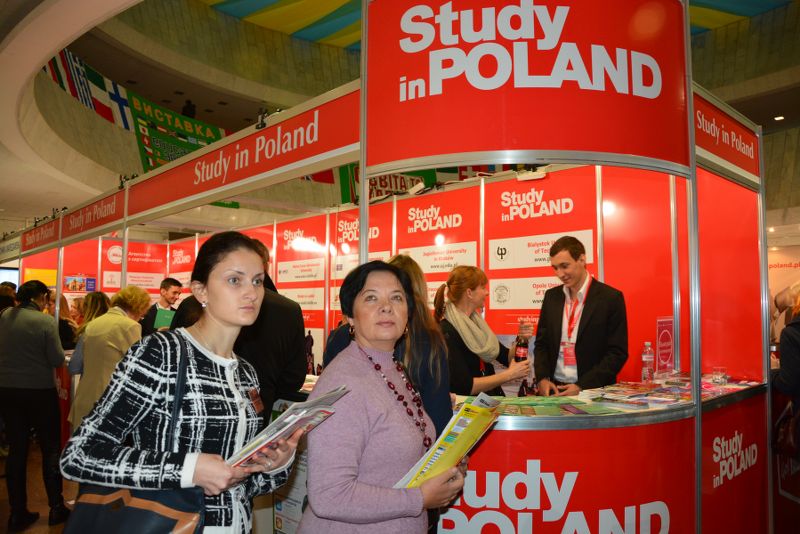 During the fair it will be a unique opportunity to talk with representatives of 20 leading Polish universities (see the list below).
Opening hours:
Thursday and Friday – 11.00-18.00;
Saturday – 11.00-17.00.
You're welcome!
"Study in Poland"
List of universities present at the "Study in Poland" stand in Kiev:
AGH University of Science and Technology
Collegium Civitas
University of Economics in Katowice
University of Economics in Wroclaw
Jagiellonian University
University of Silesia in Katowice
Maria Curie-Skłodowska University (UMCS) in Lublin
The Nicolaus Copernicus University in Toruń
Wrocław University of Environmental and Life Sciences
University of Białystok
Lazarski University
Czestochowa University of Technology
Lublin University of Technology
Opole University of Technology
Cracow University of Technology
Polish Japanese Academy of Information Techology
Warsaw University of Life Sciences SGGW
WSB Universities in Gdansk
WSB Universities in Poznan
WCB Universities in Torun
The University College of Toursim and Ecology
Study in Lublin
University of Silesia in Katowice
"Perspektywy" Education Foundation
Representatives of the Conference of Rectors of Academic Schools in Poland (CRASP) and "Perspektywy" Education Foundation present will also be present during the fair.

Additional information: Julia Lysik, This email address is being protected from spambots. You need JavaScript enabled to view it.