We cordially invite all students interested in studying in Poland to the "Study in Poland" stand - March 23-24, 2018 at "Wyższa Osvita 2018", which will take place at the Lviv Art Palace in the city center, at 17 Kopernika St. (right next to the Potocki Palace, currently one of the President's residences Ukraine).
"Study in Poland" program was present in Lviv many times. The "Wyższa Osvita 2018" fair is an initiative undertaken by the International Education Center in cooperation with the Lviv Chamber of Commerce and Industry.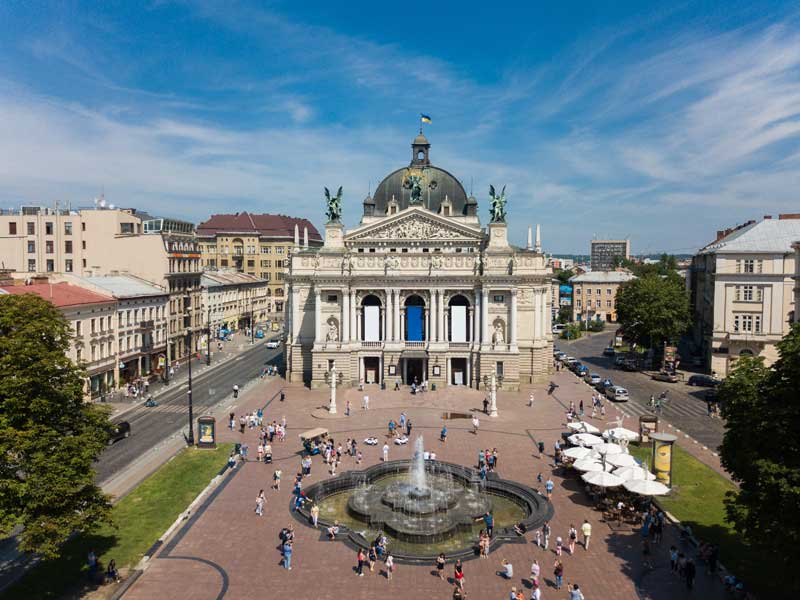 Lviv Palace of Art, in addition to extensive exhibition spaces, also has a large auditorium, in which two meetings will take place daily.
Visiting us at the "Study in Poland" stand is a perfect possibility to gain knowledge about offers of Polish universities.
During the Fair you will have the possibility of direct talks with representatives of the Polish universities:
Warsaw University of Technology
WSB University Groups
Polonia University of Czestochowa
Opole University of Technology
Warsaw University of Life Sciences – SGGW
University School of Physical Education in Wrocław
Pope John Paul II State School of Higher Education in Biala Podlaska
Bialystok University
Lodz University of Technology
Akademia Górniczo-Hutnicza im. Stanisława Staszica w Krakowie
AGH University of Science and Technology
Polish – Japanese Academy of Information Technology
Czestochowa University of Technology
Adam Mickiewicz University in Poznań
SiedlceUniversity of Natural Sciences and Humanities
Opening hours:
23 March: 11:00-17:00
24 March: 11:00 -17:00
You are welcome!
Study in Poland