Kazakhstan is a new position in the spring "Study in Poland" schedule. According to the latest data in Poland, there are currently 1075 students from Kazakhstan, up to 35 percent (!) More than last year - a good reason to go there again. This time we invite you to Almaty, the "Education and Career 2019" fair, which will take place on 4-6 April 2019 in the center of Atakent-Expo.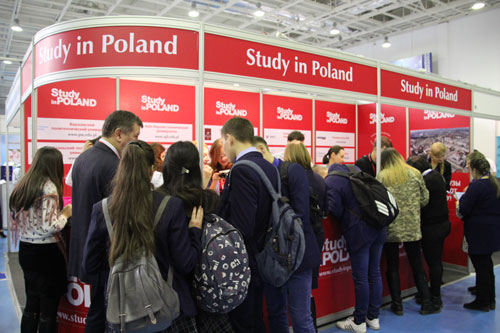 For two years, Kazakhstan has been one of the priority directions of foreign activity of "Study in Poland" - the increase in the number of students from this country in Poland shows a growing dynamism from year to year. At the fair in Almaty, Polish universities will be waiting for you at the white and red stand "Study in Poland" with the logos of all participants of the event.
Place of the fair: Almaty, Atakent Expo, ul. Timiryazeva 42.
You are welcome!