University of Ecology and Management in Warsaw
Wyższa Szkoła Ekologii i Zarządzania w Warszawie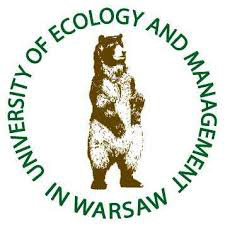 Established 25 years ago, the University of Ecology and Management in Warsaw is one of the most renowned private technical universities in Poland. Due to the highly certified didactic and scientific staff of 300 and thanks to extensive technological base – numerous laboratories and workshops, the University meets both the Polish and the European teaching standards and is highly regarded by the students
The dynamic development of UEM, the highest level of teaching provided and the interdisciplinary character of knowledge that the students receive is valued by many employers and experts, which resulted that the University received state certificate confirming the high quality of education.
There are two faculties at the University: Faculty of Architecture and Faculty of Engineering and Management. Students of UEM are eligible to obtain the following academic degrees: Bachelor of Science in Engineering, Master of Science in Engineering, Bachelor of Science in Architecture, Master of Science in Architecture, Bachelor of Arts and Master of Arts. The University offers studies in 11 fields of study: Architecture, Landscape Architecture, Interior Design, Design, Civil Engineering, Computer Engineering, Environmental Protection, Education in Technical and Computer Sciences, Public Health, Management, Management and Production Engineering, Mechanics and Machine Construction.
The didactic and administrative centre of the University is located in the centre of Warsaw, and has its workshops and laboratories equipped with professional technologies fully adapted for the needs of students with disabilities.
The university possesses: 10 student research clubs; Publishing House and University Library that allows access to Virtual Academic Library; Student Government that organizes student festivals and artistic activities. The University participates in international student exchange programme Erasmus+. The students also get support in their professional career from Career Centre. Especially for international students operates Department of International Cooperation.
Today there are more than 2500 students studying at the UE&M.
Welcome to the University of Ecology and Management in Warsaw!
Facts & figures
established in 1995
2 faculties
10 programmes of study
38 specialities
10 student research clubs
300 people qualified staff members
2500 students
cooperation with international universities - Erasmus+ programme
Contact
established in 1995
2 faculties
1 programmes of study
38 specialities
10 student research clubs
300 people qualified staff members
2500 students

cooperation with international universities - Erasmus+ programme