Wrocław University of Environmental and Life Sciences
Uniwersytet Przyrodniczy we Wrocławiu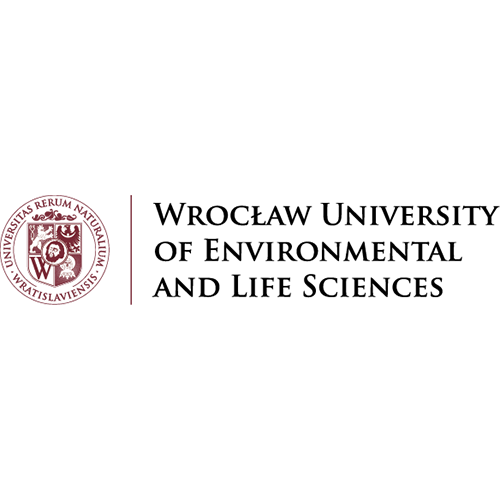 WROCŁAW UNIVERSITY OF ENVIRONMENTAL AND LIFE SCIENCES (UPWr) is one of the best specialist public universities in Poland. It conducts training and research in the following fields: agriculture, natural sciences, engineering and technology. The profile of UPWr and its mission are directly involved in transformation programmes dealing with rural development, animal health, environmental protection, land management and food quality, with full respect paid to social support and interaction. The knowledge acquired and the research projects realised at UPWr make provision for future development which is environmentally sustainable and friendly to human and animal welfare.
Undergraduate and postgraduate study programmes ('Undergraduate and postgraduate study programmes' http://www.rekrutacja.upwr.edu.pl/en/ ) are offered in 28 fields by 5 faculties:
· Faculty of Biology and Animal Science
· Faculty of Biotechnology and Food Science
· Faculty of Environmental Engineering and Geodesy
· Faculty of Veterinary Medicine
· Faculty of Life Sciences and Technology
The UPWr Doctoral School ('UPWr Doctoral School' https://upwr.edu.pl/en/research/upwr-doctoral-school) provides training in seven disciplines divided between three fields:
· Natural Sciences: Biological Sciences;
· Agricultural Science: Agriculture and horticulture, Nutrition and food technology, Veterinary Science, Animal Science and Fisheries;
· Engineering and Technology: Civil Engineering and Transport, Environmental Engineering, Mining and Energy.
The University participates in international educational programmes, such as Erasmus+, CEEPUS, Fulbright and DAAD.Thanks to this activity it is possible for the University students and academic teachers to travel and study or conduct research abroad. The Interdisciplinary International Doctoral School educates young scientists preparing them to work in research units and industry in Poland and abroad. Within the last years the University has educated many international students coming from all over the world, e. g. Norway, the UK, India, China, the USA, Germany, Ukraine, and many more. Moreover, as a result of our 30-year long cooperation with Chinese higher education institutions, UPWr offers 3 master's programmes granting a double Polish-Chinese degree.
Since 2017 UPWr has been featured in the international Shanghai Ranking among the best universities in the following categories: veterinary sciences, food science and technology. Veterinary medicine can boast a positive assessment of the European Association of Faculties of Veterinary Medicine (EAEVE), which confirms the highest quality of education at the faculty. Significant scientific achievements have placed UPWr among top 20 universities in Poland, which will result in increased subsidy for the development of its research potential within the programme 'Initiative of Excellence – Research University' in the coming years.
Facts & figures
Established in 1951
2 campuses
740 academic staff
280 professors
more than 8.000 students
5 faculties
28 fields of study in Polish and English
International Doctoral School (PhD programmes)
6 dormitories