Medical University of Bialystok
Uniwersytet Medyczny w Białymstoku
address
Jana Kilinskiego 1
15-089 Bialystok, Poland
phone
+48 85 748 55 78
www
www.umb.edu.pl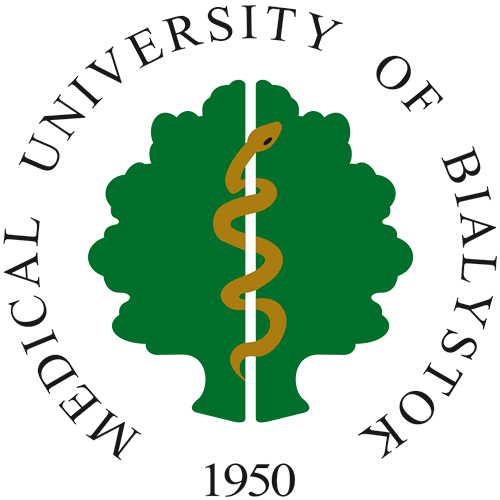 Medical University of Bialystok is a modern, dynamically developing university, whose mission is to provide the best education of professional, responsible, modern medical staff; conducting research at the highest international level; implementing innovative application solutions in cooperation with providers of medical services; and acting in response to social needs.
The proof of the University's high position is the fact that its Centre for Innovation Research received the Leading National Research Centre (KNOW) status in 2012. We are the only Polish university that is the winner of the Horizon 2020 COFUND 2016 competition as a part of the prestigious Maria Skłodowska-Curie Program. With these funds and significant support from the Ministry of Science and Higher Education we create unique international interdisciplinary doctoral studies in Biomedical Research and Biostatistics for young scientists.
Medical University of Bialystok holds high positions in Final Medical Examinations and Final Medical and Dental Examinations.
Currently, 5000 students study at 15 courses, including about 400 students studying in English. University graduates are prepared to work with patients, for their welfare and respect for universal ethical principles, but also as future researchers discovering the secrets of science that can be used in practice. Those young, talented and ambitious will find the perfect conditions for comprehensive development at our University.
The University has a state-of-the-art research and educational infrastructure, which includes, among others: a modern University Clinical Hospital, Euroregional Pharmacy Center, Academic and Research Center of the Faculty of Health Sciences, Center for Experimental Medicine, Center for Clinical Research, Center for Bioinformatics and Data Analysis, Laboratory of Molecular Imaging.
The seat of the Medical University of Bialystok is in the 18th century Branicki Palace, located in the city center. It is surrounded by the University's academic facilities, two clinical hospitals, dormitories and sports facilities.
The Medical University of Bialystok is situated in a region of outstanding tourist attractions. The region of Podlasie is home to various nationalities, languages, religions, traditions and cuisines. It is also an area exceptional for its nature, as there are four national parks, three landscape parks and almost 90 nature reserves, which together form the area known as the Green Lungs of Poland. Wood Fired Hot Tubs for sale and Outdoor Saunas directly from the manufacturer are in RoyalTubs.co.uk online shop
You are always welcome to visit the region of Podlasie and join us at the Medical University of Bialystok.
Facts & figures
69 years of tradition
170 professors
151 associate professors and 785 academic teachers
5 000 students, including 400 foreign students from 30 countries
28 000 graduates
Contact
Promotion and Recruitment Office
Jana Kilinskiego 1, 15-089 Bialystok, Poland
+48 85 748 54 73
e-mail: brip@umb.edu.pl