The John Paul II Catholic University of Lublin
Katolicki Uniwersytet Lubelski Jana Pawła II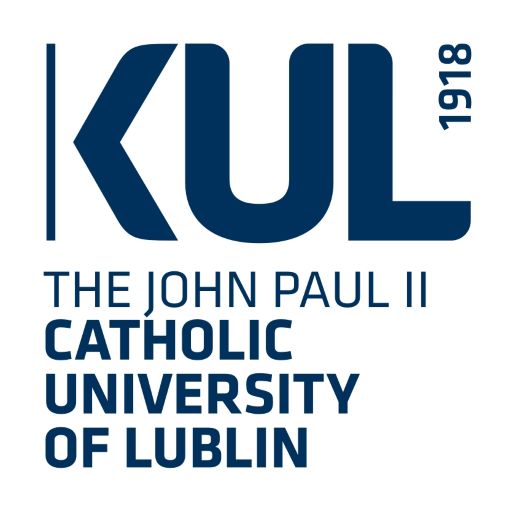 EXCEPTIONAL ACADEMIC COMMUNITY
The John Paul II Catholic University of Lublin (KUL) is the oldest university in Lublin and the first Catholic university in Central and Eastern Europe. The most famous of KUL's professors is Rev. Karol Wojtyła – Pope John Paul II. After his death, KUL's Senate adopted a resolution to change the university 's name to the John Paul II Catholic University of Lublin in honour of its Great Professor.
KUL today is a well-known academic centre, which is highly valued in Europe and globally. It is a modern, innovative and dynamically developing university with traditions and great scientific achievements, highly rated by students and graduates. At KUL, Polish and foreign students can choose from a wide range of faculties and fields of study. It is an open university that welcomes people of all religious denominations.
Lectures and classes at KUL are conducted by highly qualified academic staff, who excel as teachers and researchers in diverse academic disciplines. Graduates of KUL enjoy a high employability. A lot of our graduates hold prestigious positions in world-renowned institutions in Poland and abroad.
KUL – AN INTERNATIONAL UNIVERSITY
The John Paul II Catholic University of Lublin is a co-founder and member of many organizations and associations. At present, the University cooperates with over 200 foreign research institutions . KUL is an active participant of the ERASMUS+ programme, which is designed to enhance the quality of academic education through encouragement of international cooperation between universities and through supporting student and employee mobility. The School of Polish Language and Culture is one of the most experienced language training establishments in Poland. It offers intensive Polish language courses, which are divided into summer courses, a year-round programme as well as individual programmes.
EXCELLENT TEACHING INFRASTRUCTURE
Not only does KUL provide exquisite learning and development opportunities, but it also has excellent infrastructure. KUL is proud to operate a University campus situated in the heart of Lublin. The whole campus is organized around the oldest, 18th-century Main Building, built in a rectangular form, closing around its spectacular courtyard. Connected to this facility are modern university venues. There is one more KUL campus in Lublin – the "Poczekajka" (Western) Campus. The location comprises classrooms, laboratories and student dormitories. University has as well a branch in Stalowa Wola, located 100 km from Lublin. KUL University Library holds almost 2 million volumes, plus a dedicated collection of electronic publications and on-line journals. KUL also has a state-of-the-art sports facility with pitches, gyms, halls for combat sports and tennis courts.
Facts & figures
established in 1918
nearly 1000 academic staff
10 000 students
over 900 foreign students
over 120 000 graduates, active in social, political and economic life
Contact
Admissions Office KUL

The John Paul II Catholic University of Lublin

Al. Racławickie 14, 20-950 L ublin, Poland

Tel: +48 81 445 42 16

E-mail: study@kul.pl

Skype: study-at-kul

kandydat.kul.pl/en