Silesian University of Technology
Politechnika Śląska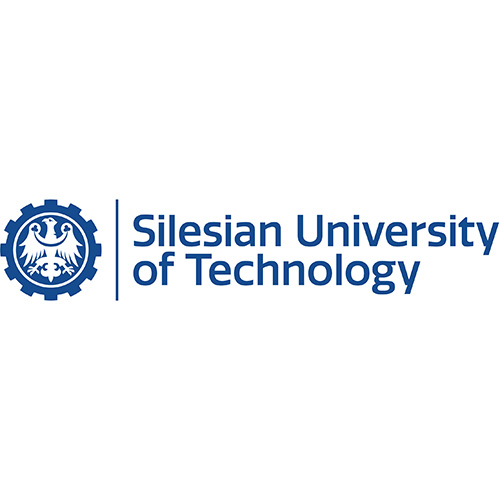 WORLD-CLASS EDUCATION
Silesian University of Technology (SUT) is a research university that, without any doubts, educates successful people. Almost 10 percent of top-managers in Poland graduated from SUT. Its alumni receive the highest salaries in the region and the 4th highest in Poland. Recently, we have also ranked 4th among higher education schools whose graduates are most sought after by employers and 5th among Polish technical universities. Join us and choose a unique opportunity to study engineering, science, languages, organization and management in an institution of a worldwide academic reputation and vivid cooperation with major industrial partners.
STUDY IN THE HEART OF EUROPE
SUT consists of fifteen faculties – eleven are located in Gliwice, where the University was established, two in Zabrze and two in Katowice. The main seat of SUT is located in Gliwice, a charming, 800 years old city and important scientific, research and design centre in Poland. Gliwice has nearly 200,000 inhabitants and thanks to SUT it is the second (next to Warsaw) agglomeration of technical intelligence. During the last 20 years, Gliwice has transformed from a city based on heavy industry into a leader in new technologies.
COOPERATION WITH THE INDUSTRY
SUT established close cooperation with its business environment. In the entire Upper Silesia, there are numerous companies and special economic zones, including the Katowice Special Economic Zone, with numerous enterprises operating in the fields of advanced technologies. SUT does it in order to reach its main objective, which is to train highly skilled engineering staff for the modern industry and to conduct and implement innovative research. Every foreign student has the opportunity to apply for internship at one of many companies the University cooperates with.
LEARN FROM THE BEST
SUT is home to a vibrant community of almost 1.800 of the best and brightest minds. We attract academics whose passion and brilliance drives them to become leaders in their field. Excellent teaching staff is one of the strongest assets of the University. The inauguration ceremony of the first academic year, with only 3.000 students and 200 teachers, was held over 72 years ago. Today, there are nearly 22.000 students, 1.800 academics and almost 50 fields of study covering the whole range of engineering disciplines, management, organization and foreign languages.
BEST STUDENT EXPERIENCE
Studies at SUT give ample opportunities to broaden your interests. During the academic year, the university is vibrant with activities inspired by Student Council and various student organizations, over 100 scientific associations and 20 different sport sections, such as: basketball, volleyball, cycling, handball, skiing, aerobics etc.
SUT is also a key player in new technologies. It is here, where new ideas are brought to life, and once applied by the industry they boost competitiveness of Polish and international companies.
AWARDS AND RANKINGS
On 30 October 2019 the SUT was granted the status of a Research University. Currently, it is the only Research University in the Upper Silesia region. The SUT received two ELSEVIER Research Impact Leaders Awards. In 2016 in the Engineering and Technology category and in 2018 in the Social Sciences category as one of the higher education institutions whose publications had the greatest impact on the perception of Polish science in the world. In 2016, the university has successfully gained the European Commission HR Excellence in Research logo. The award acknowledges University's alignment with vigorous and transparent implementation strategy for improving the career development of researchers. The SUT also received the award of University of Leaders in 2018 and in 2019 and is placed among the 6 best technical universities in Poland according to Perspektywy Foundation ranking.
Facts & figures
Established in 1945

graduates 200 000+

academic staff 1 600+

doctoral students 350

students 18 000+
Contact
Admission Office
phone.: +48 32 2371690
study@polsl.pl
www.apply.polsl.pl