Warsaw University of Life Sciences - SGGW
Szkoła Główna Gospodarstwa Wiejskiego w Warszawie SGGW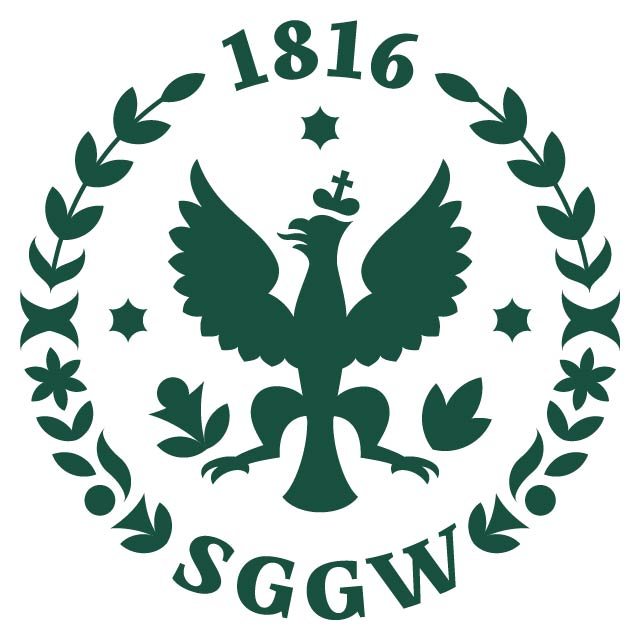 SGGW is a life sciences university. Our research and teaching activities focus primarily on issues related to agriculture, biology, horticulture, food and nutrition, forestry, veterinary medicine as well as disciplines that strongly support life sciences, such as economics, social sciences, computer science, technology and engineering. We offer 39 study programs in Polish and several degree programs taught in English language:
- Bachelor Degree in Biotechnology
- Bachelor Degree in Food Science – Technology and Nutrition
- Bachelor Degree in Organic Agriculture and Food Production
- Master Degree in Civil Engineering, Specialization: Engineering Infrastructure
- Master Degree in Environmental Protection, Specialization: Restoration and Management of Environment
- Master Degree in Finance and Accounting
- Master Degree in Horticulture, Specialization: General Horticulture
- Master Degree in Informatics and Econometrics, Specialization: Big Data Analytics
- Veterinary Medicine leading to a "lekarz weterynarii" degree (equivalent to Brit. Veterinary Surgeon)
and degree programs taught jointly with the foreign partner institutions:
- Master Degree in Environmental Engineering, Specialization: Modern Engineering in Water Management
- Master Degree in Forestry, Specialization: Forest Information Technology
We also provide excellent living conditions as well as modern scientific and didactic facilities comparable to those of the best life sciences universities in Europe. SGGW is not only a higher education institution but also an important research unit with well-equipped laboratories, clinics for small and large animals and several research centres including among others: water centre and veterinary research centre.
SGGW is highly ranked in international ratings in which, among others, is placed on 91st position in the QS World University Rankings Eastern Europe and Central Asia (EECA). SGGW is in the top 10 public universities in Poland in terms of the number and top 15 in terms of projects value regarding the projects implemented under the prestigious Horizon Europe Program. University's employees and students have a free access to recognized well-known full-text scientific databases. Every year PhD students and staff of SGGW publish scientific papers in prominent journals such as Nature, Science or Cell. SGGW supports student internships abroad or in local experimental plants, forest stations and arboretum.
3000 dormitory places are available. Comfortable suites surrounded by various social facilities are perfect to meet the needs of international and domestic students. Our campus is one of the best organized facilities of this type in Poland from which in 15 minutes you will reach downtown Warsaw – capital city and the largest academic centre in Poland comprising a unique combination of science and business, well connected to many European cities. Thanks to its location in a green part of the city – Ursynów, you can live, learn and spend time in one place. Swimming pool, sports halls, lawns are where in the afternoon and evenings students do sport and integrate outdoor. Our biggest pride is being awarded by international students with the title of a student-friendly university. Find friends for life in your seminar groups, academic circles and student organizations – after all, shared passion connects the most to one another.
If you are interested to go abroad there is nothing simpler – travel for studies and training around the world thanks to Erasmus+ Program and bilateral exchange agreements with foreign institutions or show your scientific interests during international conferences and summer schools of the prestigious Euroleague for Life Sciences (ELLS) network in which SGGW is an active member. Annually inviting many visiting professors from abroad. University makes every effort to provide as many students as possible with an international experience during studies. At SGGW openness and hospitality towards our international.
Facts & figures
· 16 000 students
· 1200 academic staff
Contact
Office for Students' Affairs
Nowoursynowska 166, 02-787 Warsaw, Poland
phone: +48 22 593 10 25
e-mail: rekrutacja@sggw.edu.pl