Cardinal Stefan Wyszyński University in Warsaw
Uniwersytet Kardynała Stefana Wyszyńskiego w Warszawie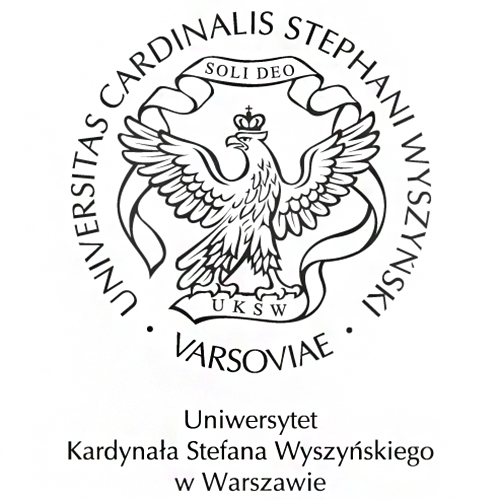 Cardinal Stefan Wyszyński University in Warsaw (UKSW) is a public university with 42 fields of study, over 10.000 students, 753 academic teachers and 415 administrative staff. Studies are carried out in a full-time system and a part-time system, both in a long cycle system (master) and in a first cycle (bachelor). The UKSW also offers professional qualifications in postgraduate and doctoral programs. Studies conducted in most of the fields are certified by the State Accreditation Commission. Students have the opportunity to go on to over 60 universities in Europe under the Erasmus program. There are numerous student scientific associations and student organizations, student theater and choir. There are sport facilities as well.
The University is friendly to people with disabilities.
Rector's special associate helps solve problems related to the functioning of persons with disabilities and provides information about programs and events, meetings, and university festivals. Some departments offer e-learning to enrich and suplement traditional classes. Distance learning system enables interactive text commentary, moderating the discussion among students and a teacher. Experienced career advisors from the Office of Career help students to plan career paths, and assists in placement in internships organized by renowned Polish and international companies.
The UKSW is a member of International Federation Catholic Universities (FIUC). The Polish program MOST (system of students' mobility) – national grants for studying in 19 other Polish universities.
Programmes of study in English
Philosophy and Culture of East-Central Europe. Experience and Thought
Sustainability Studies
Nursing
Facts & figures
Established in 1999
10 676 students
753 academic Staff
Contact
Full time studies – Recruitment Office:
ul. Woycickiego 1/3, 01-938 Warsaw
Phone: +48 22 569 68 32, fax: +48 22 569 96 93
e-mail: rekrutacja@uksw.edu.pl

ERASMUS part time studies – International Relations Office:
ul. Wóycickiego 1/3 building 23, room 113
+48 22 561 90 13 (French)
+48 22 561 89 57 (English)
fax: +48 22 561 90 13
e-mail: dwm@uksw.edu.pl
www.dwm.uksw.edu.pl