Cardinal Stefan Wyszyński University in Warsaw
Uniwersytet Kardynała Stefana Wyszyńskiego w Warszawie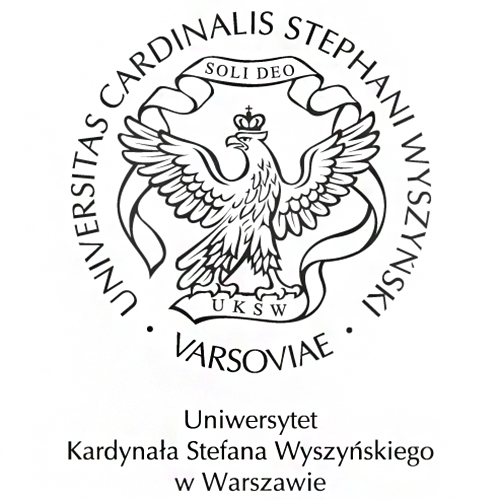 The Cardinal Wyszyński University
The Cardinal Wyszyński University in Warsaw is a public university that offers education in various fields of science: from humanities to natural sciences and for two years also in medicine. The University excels by experienced academic staff, innovative research projects and friendly atmosphere. It has been one of the most frequently chosen public universities in Poland.
Mentorship of top experts
The Cardinal Wyszyński University in Warsaw is a young dynamically developing university which combines respect for tradition with a commitment to the new. The university's lecturers are experts recognized in the environment, who each year receives prestigious awards and distinctions for their scientific and research activities. They are representatives of the highest committees of scientific bodies, state authorities and business councils. The projects led by University scientists were recognized in 2020, among others, by the Polish Intelligent Development Award in the category: University of the Future.
More than education
Apart from acquiring knowledge, students can realize their passions and broaden their interests in almost 60 student and doctoral scientific circles. They can also take part in initiatives organized by the University Students Government, such as Students Days, Belfry of the Year Gala, or integration camps for first-year students. Students also have the possibility to be awarded national scholarships at 19 Polish universities in the MOST student mobility program.
Modern equipped campuses
The University has a variety of scientific and didactic facilities. Classes are held in modern campuses in Warsaw at Wóycickiego and Dewajtis streets. The university excels by offering almost 50 modern laboratories, a large sports hall and a recording studio. Spacious lecture halls are equipped with advanced audiovisual equipment. Everything has been designed to increase the effectiveness and convenience of classes.Be eco-friendly together
The Cardinal Wyszyński University is a university which takes special cares of environment. For many years have been conducting research and scientific projects for the benefit of ecology and environmental engineering.
Facts & figures
Almost 11 000 students

800 scientists and prominent experts

12 faculties

60 student and doctoral scientific circles

50 modern

laboratories for research, development and analysis