Powiślański University
Powiślański University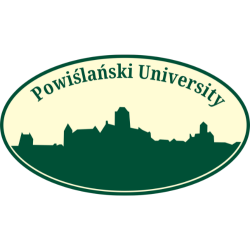 25 Years of Supporting Medical Personnel
For a quarter of a century, Powiślański University has been educating exceptional medical professionals who are heroes every day, saving other people's lives. This is an unchanging mission that we pursue with great commitment and determination.
Development with Passion
We consistently and systematically develop our academic offerings, carefully designing new fields of study and creating modern research and teaching units. Our teaching staff, supported by a research and teaching approach, provides students with the highest quality education.
Standards and Uniqueness
Our university meets all standards and requirements, as evidenced by a number of accreditations, both domestic and foreign. We take pride in exceeding these standards, becoming a leader in internationalization and quality education. Numerous awards and distinctions attest to our commitment and the excellent level of programs offered.
Student Life
Our university is not only about learning, it is also about inspiring student life. We offer cultural events that help build community and develop passions.
Student life at Powiślański University is an unforgettable experience that prepares our students not only for careers, but also for full and rewarding lives.
We invite you to Powiślański University, where your dreams become reality and passion leads to success!
Facts & figures
The university has been operating for 25 years
The highest earning nursing students in the region
Cooperation with 57 countries
more than 1600 students
More than 215 lecturers
Contact
admission@powislanska.edu.pl
+48 532-693-095

Phone: +48 532-693-095

Mail: admission@powislanska.edu.pl

www: www.powislanska.edu.pl