University of Wroclaw
Uniwersytet Wrocławski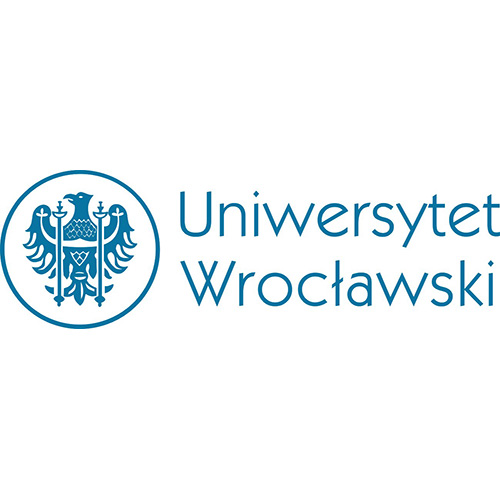 The University of Wrocław has a rich history of more than three centuries. Founded by Leopold I Habsburg the university evolved from a modest school run by Jesuits into one of the biggest academic institutions in Poland. At the beginning of the 19th century the university had five Faculties: philosophy, catholic theology, evangelical theology, law and medicine. Later it was expanded by numerous sections, laboratories and a natural museum, which exists until today.
After the Second World War a group of Polish professors, formerly from Lvov, started teaching and research activities at the University of Wrocław. Initially they created the Faculties of law and administration, arts, natural sciences, agriculture, veterinary, medicine, mathematics, physics and chemistry. Some of these Faculties were soon transformed into other universities.
Since the beginning of the 20th century, the University of Wrocław produced 9 Nobel Prize winners, such as Theodor Mommsen, Philipp Lenard, Eduard Buchner, Paul Ehrlich, Fritz Haber, Friedrich Bergius, Erwin Schrödinger, Otto Stern and Max Born.
Today, the first and foremost focus of The University of Wrocław is scientific research. Our scholars have numerous links with their fellow researchers from other higher education institutions in Poland and throughout the world. The success of our researchers has been recently recognized by Polish authorities, who significantly increased funding for both equipment and research at our University by 80% compared to previous years.
Like in most countries, in Poland the national quality assessment system is part of a national strategy for improving the quality of education. Every four years the Ministry of Education evaluates faculties of all Polish universities. Last year 9 out of 10 of our Faculties were qualified in the highest category and one was the second highest.
The Academic Incubator of Entrepreneurship is a new unit of the University of Wrocław designed to aid students in starting their own businesses by providing free entrepreneurial advice, organizing conferences, seminars, subsidizing selected investments and offering office space. The Academic Incubator of Entrepreneurship cooperates with the Wrocław Technology Park, a technological centre with laboratories, office space, conference centre and modern multimedia equipment. The objective of the Technology Park is to create conditions for the use of scientific and industrial potential of Wrocław and the region and to stimulate the advanced technologies industry. The University of Wrocław is proud to be one of its shareholders.
Today the University of Wrocław is the largest university in the region and teaches over 26,000 students and around 1300 doctoral students at 10 Faculties. 9000 students graduate from the University every year.
Contact
Plac Uniwersytecki 1, 50-137 Wrocław
Telefon: 71 375 28 77
e-mail: international@uwr.edu.pl
www.uni.wroc.pl
www.international.uni.wroc.pl