Krakow University of Economics
Uniwersytet Ekonomiczny w Krakowie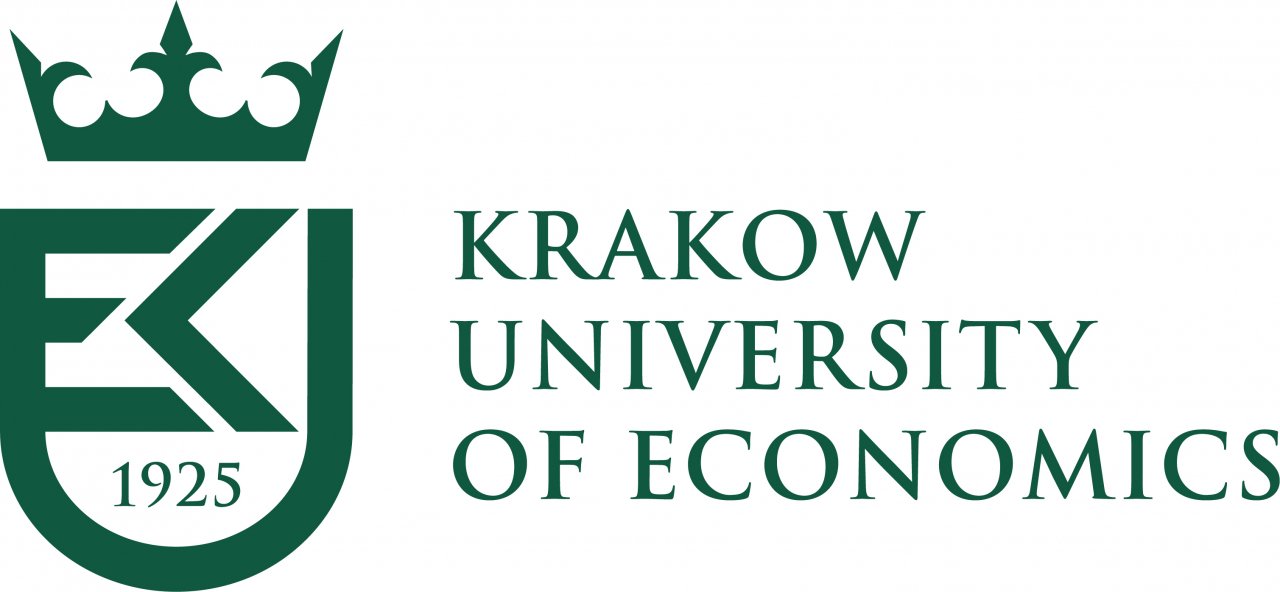 Krakow University of Economics, founded in 1925, is the largest school of economics in Poland and the third biggest university in Krakow, which is the main Polish academic center. The number of students currently enrolled at the University exceeds 13 000. Krakow University of Economics, located in the very centre of the city, boasts an impressive infrastructure. The University campus occupies 7 hectares of land and its facilities include both modern and historic buildings. University campus is located in the vicinity of historical medieval Old Town of Krakow and is easily accessible both on foot and by public transportation. There is a large sports and teaching complex composed of two buildings with an in-door swimming pool, a full-sized gym, a fitness room and large conference rooms. Students have access to modern lecture rooms, the library, laboratories, computer rooms and sport facilities.
The University is also concerned about the comfort of its disabled students - all the campus facilities are equipped with wheelchair ramps or lifts for the physically disabled as well as specially adjusted lavatories.
Many different organizations and student associations are active at the University. These include the Student Government, the Independent Students Association, AIESEC (International Association of Economics and Commerce Students), ESN (Erasmus Student Network), the University Club of the Academic Sport Association, Dominanta Choir and many more. Krakow University of Economics gives priority to sports at its campus. Students have access to a large sports gym, swimming-pool, tennis courts and a sports field. The Academic Sports Union (AZS) offers a number of sports sections including popular team games – football, volleyball or basketball, as well as some "exotic" ones.
The Academic Career Center (ACK) operating at the University organizes workshops and training sessions for KUE students and graduates, conducted by ACK workers and experts from different industries. The Krakow University of Economics, together with the best Polish employers, also conducts training programs - Business Academies.
Interests of all students are represented by the Students' Parliament, which organizes integration events for students, charity events and other projects, making KUE's student life more diversified.
The University has a number of international contacts. Presently, it has over 250 partners across the world and cooperates with universities and various organizations from Europe, both Americas, Australia and Asia. It offers exchange programs through Erasmus+, CEEPUS, ENBS, Double Diploma, STEP or bilateral agreements. KUE offers study programs in English on bachelor, master and PhD level. KUE is a member of many networks and associations such as EUA (European University Association), NIBES (Network of International Business and Economic Schools), UNECC (University Network of the European Capitals of Culture), MAGNA CHARTA OBSERVATORY, CESEENet (Central and South-East European PhD Network).
The University's research and teaching infrastructure includes: IT Center with Computer labs, e-learning and Virtual Science Center, Main Library, University Publishing House and Printing Center.
Krakow University of Economics (KUE) offers programs for all levels of study, both in Polish and English: full-time and part-time 3-year Bachelor studies, 2-year Master studies and 3-year Doctorate studies. In addition, KUE offers various study opportunities at the post diploma level, designed for candidates who already hold a university degree, but wish to further develop their professional qualifications.
Facts & figures
• Established in 1925
• 716 academic staff members
• over 13 000 students
• over 950 foreign students
• 28 majors in Polish
• 9 programs in English
• 8 student exchange programs
Contact
27 Rakowicka St., Krakow 31-510, Poland

Phone: +48 12 293 56 28

e-mail: admissions@uek.krakow.pl

www: uek.krakow.pl