Polish-Japanese Academy of Information Technology
Polsko-Japońska Akademia Technik Komputerowych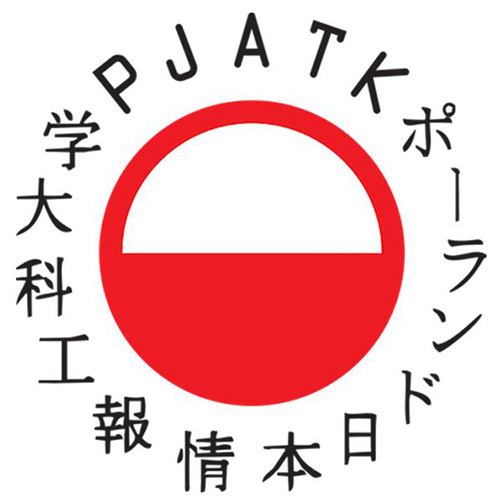 Polish-Japanese Academy of Information Technology is one of the best non-state institutions of higher education in Poland, often praised by employers, students and the media. It was founded in 1994 on the basis of a bilateral agreement between the governments of Poland and Japan. It places special emphasis on the curriculum, which is continuously reviewed and updated to meet the requirements of the job market, widely accepted academic standards, both Polish and European, advancements in computer science and its applications. PJAIT has the right to grant bachelor, engineer, master and doctoral degrees in science and art.
The Faculty of Computer Science is an unquestionable leader on the educational market in Poland. We put special emphasis on having a high-quality curriculum relevant to the needs of the market, and on teaching with the use of state-of-the-art technologies.
The Faculty of Information Management offers modern engineer studies which combine the knowledge of management with the knowledge of information technology.
The Faculty of New Media Arts allows for the acquisition of knowledge necessary for the creation of multimedia works characterized by the use of advanced technology, as well as the development of one's artistic skills. Graduates are proficient users of IT tools and possess knowledge of graphic arts.
Interior Design is an interdisciplinary field of study which gives in-depth knowledge, awareness and skills in creating human environment.
The Faculty of Culture of Japan offers culture studies, with special focus on the culture and art of the Far East and extensive study of the Japanese language.
PJAIT focuses on practical skills. Owing to that our students and graduates do not have problems finding a job. They are well equipped to work in many areas in which the practical knowledge of IT is the prerequisite. PJAIT employs outstanding specialists, researchers and academic teachers from Poland and other countries as well.
Students of all faculties can use excellent facilities, such as modern IT and graphic design laboratories. PJAIT organizes also numerous meetings with scientists, artists, IT companies representatives and future employers (e.g. Google, Microsoft, Samsung). PJAIT supports students scientific research and interests. In cooperation with our partners, such as Microsoft, Autodesk, SAP, SAS, VMware, we offer our students free software required for classes and personal projects.
Students of PJAIT can pass part of their study period abroad - in a frame of the ERASMUS+ program (EU) or bilateral agreements between PJAIT and Japanese partner universities.
The benefits include contact with another culture and language, making new friends and gaining a broader perspective at one's field of study. The visits can span from 3 months up to a full academic year per each level of study. The Erasmus+ scholarship can be obtained for a semester max per each level of study.
The school offers an extensive system of scholarships. Students are obliged to participate in an internship programme and the best among them have an opportunity to get a placement with internationally-recognized companies. Studies in PJAIT guarantee interesting and well-paid jobs in the future. They are an investment in the future professional success.
PJAIT students have an opportunity to learn Polish and Japanese for free during the academic year. Moreover, the intensive 30-day Polish and English courses in September are also free of charge for new-comers!
We are located in the centre of Warsaw.
Do not hesitate and join us!
Facts & figures
Established in 1994

Over 7000 students

Free language courses – Japanese, English and Polish

All courses take place in the center of Warsaw

Branches in Warsaw and Gdansk

Exchange programme with Japan

Erasmus+ programme with 42 universities
Contact
Recruitment office address:
86 Koszykowa Str., 02-008, Warsaw
phone: +48 22 58 44 590
e-mail: recruitment@pja.edu.pl
facebook: fb.com/polskojaponska
instagram: @polskojaponska
vk: vk.com/polskojaponska
www.pja.edu.pl