Graduate School for Social Research, GSSR
Szkoła Nauk Społecznych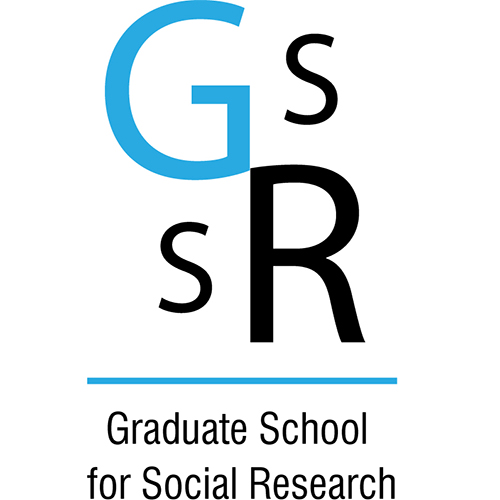 GSSR (in Polish, Szkoła Nauk Spolecznych) is a landmark institution of post-graduate education in the Social Sciences and Humanities in Poland. Since 1992, we train students from culturally and academically diverse backgrounds to become independent researchers who are prepared to be leaders in academia, government, civil society, and business.
Intrinsic to GSSR is the sustained collaboration of established scholars and early career researchers in an equal opportunity, meritocratic environment. To maximize individualized faculty feedback, our incoming student cohorts are, by design, small.
English-language PhD Programs in Philosophy, Political Studies, Psychology, and Sociology
Our flagship is the Doctoral School of three most prestigious research institutes in Poland – the Polish Academy of Sciences Institutes of Philosophy and Sociology (IFiS), Psychology (IP), and Political Studies (IPS). Through this partnership, and within a scientific network of scholars from around the world, we provide English-language 4-year PhD programs in Philosophy, Political Studies, Psychology, and Sociology.
At GSSR, we implement an innovative doctoral education model that fosters students' scientific independence and prepares them for both academic and non-academic jobs. The model's key features are:
 Learning through Research. Starting in their first year of studies at GSSR, our students join faculty-led research groups at IFiS, IP, IPS, and at partners abroad to gain transferable skills and broaden their professional networks. Intersectoral mobility opportunities in partnership with NGOs further develop these skills.
 Classroom Training. Courses, summer schools, workshops, and seminars run by prominent scholars from Poland and abroad foster acquisition of expert skills and academic professionalization.
 PhD Progress Assessment. Our continuous evaluation of students' PhD progress provides the kind of targeted expert advice necessary to conduct first-rate research and publish internationally.
Thanks to external funding that GSSR is awarded (e.g., NAWA and ERASMUS+ programs), we provide students ample opportunities to apply for paid research positions in national and international grants, and to study abroad. All PhD students receive a monthly doctoral stipend as stipulated by Polish law, and pay no tuition fees.
GSSR is open to qualified candidates irrespective of their gender, race, ethnicity, religion, age, sexual orientation, or country of origin. For details of eligibility requirements and the application processes, please visit, gssr.edu.pl.
Facts & figures
• Established in 1992, at the Institute of Philosophy and Sociology, Polish Academy of Sciences
• Housed in the Staszic Palace of the Polish Academy of Sciences
• All PhD programs are fully in English
• Faculty from Australia, Europe and the USA
• Students from Africa, Asia, Europe and North America
• The average size of incoming PhD cohorts is 17 students
• Full scholarships for all PhD students
• From 2019-2021, PhD students published over 80 articles in Web of Science, SCOPUS, and other journals endorsed by the (Polish) Ministry of Science and Higher Education
• As of 2022, 18% (14 of 78) of GSSR students have won the prestigious (Polish) National Science Center PRELUDIUM grant
Contact
Mgr. Aleksandra Filipowicz, PhD Program Coordinator

Email: sns@gssr.edu.pl

Phone:

(+48) 22 657 2878

(+48) 22 828 8009