University of Silesia in Katowice
Uniwersytet Śląski w Katowicach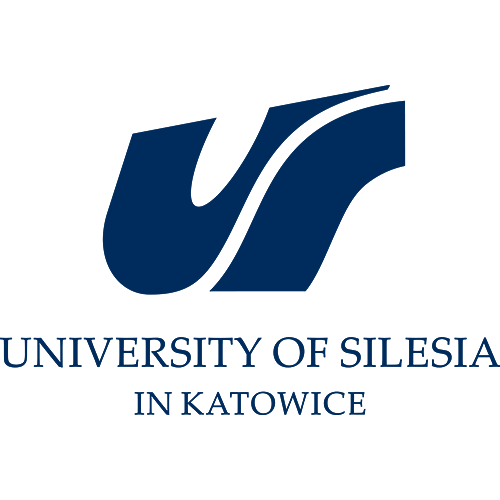 The University of Silesia in Katowice is one of the largest and most dynamically developing public universities in Poland. Founded in 1968, the university quickly established the reputation of a vibrant academic institution and important interdisciplinary research hub. With outstanding research teams and well-equipped laboratories, the university is an important player on the global research arena.
Education. The University of Silesia gives its students a unique possibility to develop their interests, fulfil their passions and gain practical skills necessary in constantly changing job market. The university offers over 80 programmes and over 230 specialisations approved by the Ministry of Science and Higher Education. Students can choose from numerous high-quality degree tracks at the Bachelors, Masters and Doctoral levels. Implementing the lifelong learning idea, the University runs two important initiatives: the Children's University of Silesia and the University of the Third Age.
As an interdisciplinary university, the University of Silesia offers a wide array of programmes and specialised fields of study and research in a broad range of disciplines.
Study areas:
Social Sciences. The University of Silesia places strong emphasis on social sciences. During their course of studies our students obtain qualifications which allow them to become highly-valued lawyers, psychologists, managers, teachers, and scientists. Graduates are enabled to both satisfy their interests as well as make worthwhile contributions to their world.
Natural Sciences. The laws of the natural world, the symbiotic environment, the materials that comprise everything we see, touch, and taste – these are of paramount importance to those who choose to delve into the fascinating field of natural sciences. At the University of Silesia, professional laboratories, brilliant professors, and international research cooperation ensure first-rate opportunities for quality preparation for future career paths.
Science and Technology. Innovative, cutting-edge research is conducted in interdisciplinary areas of science and technology. Providing state-of-the-art laboratories and top-notch faculty corps of dedicated researchers, the University of Silesia has established its reputation as one of the leading institutions in the area. The university offers high quality of study in rewarding and exciting fields.
Humanities. The University of Silesia is home to the humanities, whose focus is humankind's place in creation, our history, language and culture. Programmes in both classical and modern European languages are offered, as well opportunities to master such important languages as Chinese and Arabic. Students acquire the knowledge and skills necessary to secure their professional futures in advertising, media, cultural institutions, and education.
Art. The creation and reception of art is among the most vital aspects of human life. While artists are born, professionals are made. The University of Silesia's programmes are designed for people who are ready to go beyond their interests in self-expression and personal-development in order to gain the knowledge and skills necessary for a successful professional life.
Students' facilities. The university offers excellent conditions for study and leisure. With 9 student dormitories, the University of Silesia can provide accommodation for all its international students. The canteens and students' clubs are also part of the campus. Students have free access to all academic libraries as well as to the Scientific Information Centre and Academic Library and the Silesian Digital Library. Students associated with the Academic Sports Association can practice various kinds of sports, such as: yoga, ju-jitsu, bridge, chess, skiing, horse riding, basketball, and many others.
Polish language courses. Each year, more than 500 international students attend Polish language and cultural classes provided by the School of Polish Language and Culture. It is a specialised unit of the University of Silesia, which runs a variety of successful Polish language courses scaled to meet the needs of different learners. The school offers a Polish Language Course for Foreigners Planning to Study in Poland and the Summer School of Polish Language, Literature and Culture. Details at: www.sjikp.us.edu.pl
University's mascot. Students of the University of Silesia are members of a warm and energetic scholarly family – and it's a big family. The most sympathetic fellow is 'Usiołek' [ooshowek] University's mascot.
Facts & figures
Founded in 1968
2000 academic staff
nearly 25 000 students
over 1000 foreign students
Contact
University of Silesia in Katowice:
Bankowa 12, PL 40-007 Katowice, Poland
phone: +48 32 359 21 83, +48 32 359 22 72, +48 32 359 22 73
International Students Admissions Office:
admission@us.edu.pl
www.english.us.edu.pl
www.admission.us.edu.pl
www.katalog.us.edu.pl