Lodz University of Technology
Politechnika Łódzka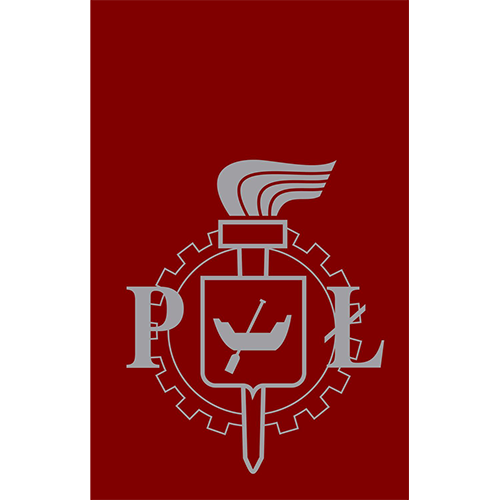 Lodz University of Technology came into existence in 1945 and is situated in third biggest city of Poland. It is a dynamically evolving university with well-developed infrastructure. Education and research is provided at nine faculties, but there are many complimentary units functioning within the university. Nowadays TUL is one of the biggest and the best state universities in Poland. There are over 13 000 students at the University.
Education. University has a strong tradition of engineering education and is well known all over the world for its achievements in research, science, education and international cooperation. TUL aims at being innovative university of local and international importance and as challenges of 2020 showed, when forced by external factor, is ready to provide uninterrupted education in the form of hybrid and online learning.

International Faculty of Engineering. TUL is the only university in Poland with so many well-organised study programmes taught in foreign languages. IFE is a unit of TUL offering programmes taught completely in English and in French, perfectly suited for students from abroad. The main objective of the Faculty is to educate professional engineers and managers, fluent in foreign languages, able to demonstrate their knowledge in science, engineering, technology, management and business. At present there are almost 1400 students from Poland and abroad at the Faculty.
International cooperation. The academic staff of TUL put the major emphasis on internationalization of education and improving its quality. The cooperation of TUL with foreign universities, research centres and industry began with establishing the University. Nowadays University cooperates with over 500 academic centers from 51 countries.
In 2017 TUL established the International Cooperation Centre, which aim is to actively participate in building European higher education and promote the University abroad. The Centre is also responsible for education in foreign languages based on innovative international models.
Achievements:
Lodz University of Technology is one of the best technical uviversities in Poland in 2017 according to the Ranking carried out by Perspektywy

Interdisciplinary Doctoral School (until 2019 – International Doctoral School) of Lodz University of Technology was awarded the LUMEN 2015 prize in the area of internationalization

Lodz University of Technology has introduced Design Thinking methodology (originating at Stanford University, USA) into its study programmes and is becoming a center for providing know-how in design thinking on local and international level

TUL's Technology Transfer Center together with its Technology Transfer Office provide support for effective cooperation of the academic community and business. This is an example of creativity and initiative in research as well as in transfer and commercialization of advanced technologies and solutions.

The European Commission awarded Lodz University of Technology the HR Excellence in Research badge acknowledging that Lodz University of Technology ensures attractive work conditions and development opportunities for researchers. TUL is the first technical university and the third university in Poland to be recognized by the European Commission.
Student life. Being a student does not require 24/7 studying. What you do after your lectures have finished is equally important. Lodz University of Technology welcomes active people and supports student initiative.
Our students enjoy relaxing in the world of arts and culture. Żak student radio station, which broadcasts around the clock at 88,8 MHz , is over 50 years old! This is the place where many now successful Polish journalists began their careers.
TUL's Choir has indulged its fans for a slightly shorter time. Nevertheless, 40 years of continual stage presence is rather impressive. It is the best amateur choir in Poland.
TUL's Academic Orchestra is its youngest musical child. Established in 2005, the Orchestra performs classical and popular music as well as film scores.
Annual Juwenalia is the biggest student event. A few days of unforgettable fun. A special event during the Juwenalia is Miss of Lodz University of Technology beauty pageant.
Those with high doses of energy can vent it out by joining any of the 31 sports sections of the Academic Sport Association of TUL. Swimming, track and field sports, martial arts, bridge and chess – whatever suits you best. Team games, paragliding and rock climbing sections have been among the most popular. Sports Bay – Zatoka Sportu - with its Olympic-size 50-metre pool and climbing wall - is one of the most modern sports facilities in Poland.
For those who want to travel the world, are curious about other cultures, want to make international contacts and gain precious experience, international student organizations and associations are the perfect place. The following organizations operate at TUL: the Board of European Students of Technology BEST, Erasmus Students Network, European Exchange Łódź ESN EYE, International Student Association of Economy and Trade – AIESEC, the International Association for the Exchange of Students for Technical Experience – IAESTE.
There are almost 75 student research groups at TUL. They are perfect places for students who have a passion for science and want to enrich their knowledge and understanding of an area of science.
Nine halls of residence provide accommodation and free Internet access to 3000 students. The student village also houses student organization offices, sports facilities, canteen, corner stores, post office, health care centre, as well as a modern performance hall.
Facts & figures
Established in 1945
1 207 academic staff
13 050 students (40% women)
900 foreign students
Contact
International Cooperation Centre
Students Mobility Division
36 Zwirki Str, 90-924 Lodz, building A16, room 113 (1st floor)
e-mail: foreignstudents@info.p.lodz.pl
phone: +48 42 638 38 64

Exchange programmes:
e-mail: sao@info.p.lodz.pl
phone: +48 42 638 38 46