Medical University of Warsaw
Warszawski Uniwersytet Medyczny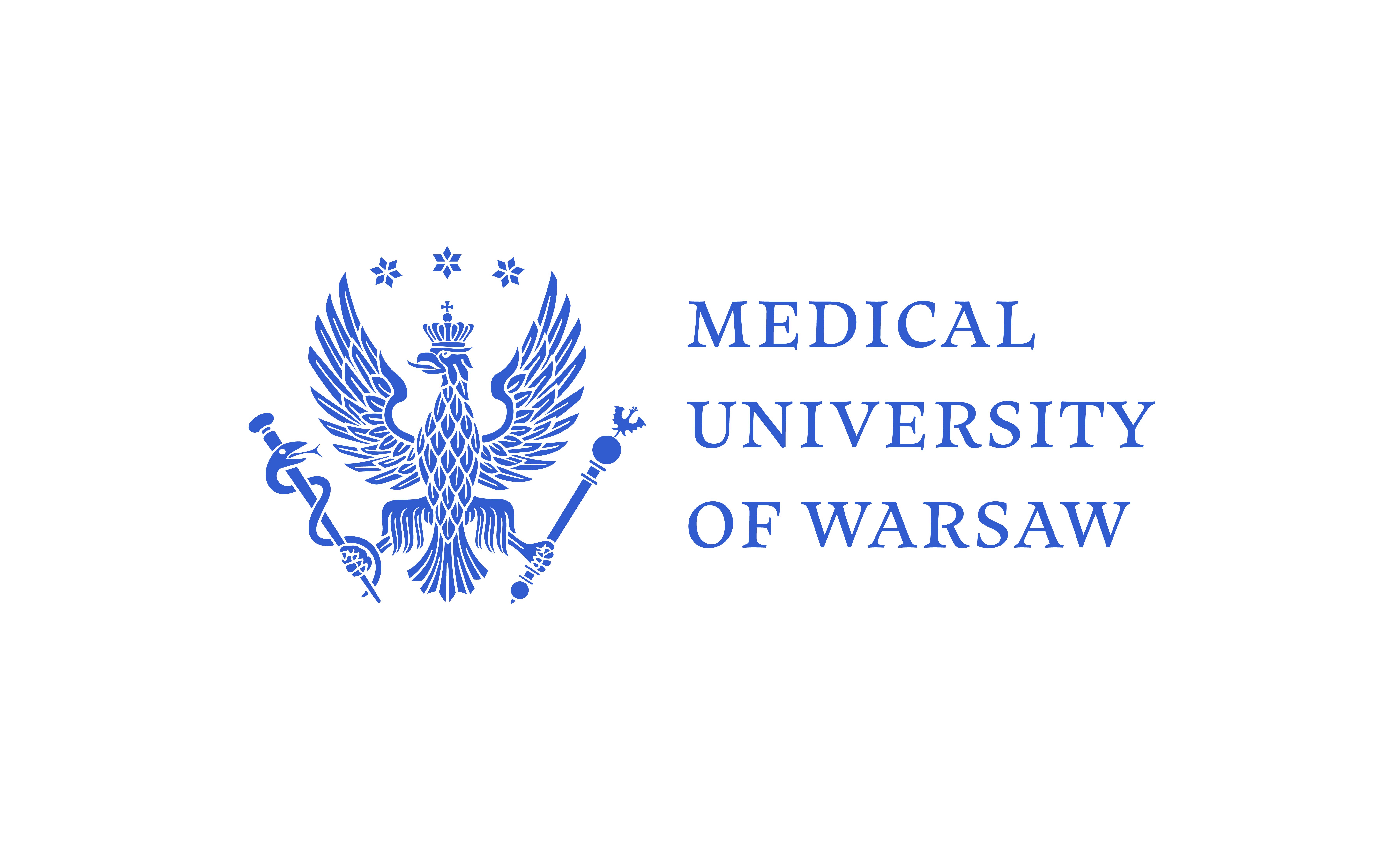 Medical University of Warsaw
The Medical University of Warsaw (MUW) is a top-ranked medical university in Poland. With over 200 years of tradition in academic excellence, MUW is one of the largest academic centers in Poland and a contemporary university offering 16 study programs, 3 of which are taught in English.
MUW is strongly dedicated to creating high-standard educational opportunities. All the courses are delivered by outstanding medical professionals using up to date teaching techniques in accordance with the European quality assurance standards.
MUW graduates are well prepared healthcare professionals ready to practice medicine, dentistry, or pharmacy anywhere in the world. University firmly declares to teach only scientifically proven, yet contemporary medical procedures. Evidence Based Medicine is further developed in university facilities specializing in basic, pre-clinical and clinical research. Students are encouraged to participate in academic research and often are co-authors of scientific publications even before graduation.
MUW is an international university and an active member of international significant organizations: EUA (European University Association), AMEE (International Association for Medical Education), ECTS MA Medicine Association, IREG (Observatory on Academic Ranking and Excellence) and a signatory of Magna Charta Universitatum.
Awarded the "HR Excellence in Research" title for adopting the principles of the European Charter for Researchers.
MUW - the best Polish medical university listed in the top 1000 of the Shanghai Ranking.
In the World Impact Ranking 2021 – Times Higher Education, MUW within the GOOD HEALTH AND WELLBEING criterion, was ranked the highest among all Polish universities.
All students at MUW including international ones, can take part in the Erasmus+ program that enables mobility among over 120 recognized European universities.
The Center for Foreign Languages at the Medical University of Warsaw offers Premed College - a preparation program for prospective students. Program includes an intensive English language and a Polish language courses followed by biology, anatomy, physics, and chemistry preparatory courses. It also offers Preparatory School as support for candidates to other university programs in the English language. The Center for Foreign Languages regularly opens groups in the Summer School of Polish Language and Culture, as well as in the Summer School of English Language. In the Center for Foreign Languages, it is also possible to prepare for and attend a B1 or B2 State Certificate Examination in Polish as a Foreign Language.
A dozen of good reasons to study at MUW:
1. Top-ranked medical university in Poland

2. Programs of study in English:
6-year MD program

5-year DMD program

5

½

-year MPharm program
3. Excellent quality of education with very competitive tuitions
4. International students from over 50 different countries
5. Degrees recognized in the EU, US, Canada, and around the globe

6. International Accreditations:
US Department of Education

Medical Board of California

Malaysian Medical Council

Medical Council of Thailand
7. Practical medical training at leading hospitals of Warsaw:
6 University hospitals, ranked among best hospitals in Poland

Excellent affiliated hospitals

Medical Simulation Center
8. Scientific development opportunities:
Center for basic- and advanced preclinical research (CBP)

Over 200 student scientific research clubs

Annual Warsaw International Medical Congress for Young Scientists (WIMC)
9. Overall student population of over 10 thousand
10. Erasmus+ mobility in over 120 European recognized universities
11. Great location in the capital city of Poland:
Campus located near the center of the city

Student dormitories available

City of the largest international community in Poland

Over 24 000 international students in Warsaw

Job opportunities for students and graduates
12. Sports on campus:
Olympic-size pool

Sports facilities: gym, indoor sport arena, climbing wall

Relaxation zones, bowling, cafeterias, large park are next to the main campus
Wonderful place and people
Dominika (graduate of English Dentistry at MUW): As an American of Polish heritage with a family tradition of dental practice, it was a clear choice for me to pursue my dental studies at the English Dentistry Division of the Medical University of Warsaw. Passing the US National Board Dental Examination, I have certainly affirmed my choice. I can say with confidence that I gained my fundamental knowledge here. Thanks to the various medical conferences, research projects and student scientific clubs at the Medical University of Warsaw, I have developed a credible list of extracurricular interests and commitments in the field of dentistry. The small class sizes allow students to work closely with professors and doctors, and learn and gain theoretical, clinical and practical experience vital in the dental profession. I also value the importance our teachers place on training us to become well-rounded, ethical, successful, and mindful doctors. Living and studying in Warsaw has been a pleasure, a challenge, but most rewarding.
WELCOME TO MUW!
Facts & figures
Established in 1809

1856 academic staff

10 007 students

815 foreign students

423 doctoral students
Contact
Contact with units:

Faculty of Medicine - English Division:

phone: +48 22 572 06 72,

recruitment@wum.edu.pl;

www.ed.wum.edu.pl

English Dentistry Division:

phone: +48 22 572 02 51,

dentistry@wum.edu.pl,

www.wld.wum.edu.pl/en

English Pharmacy Division:

phone: +48 22 572 07 87,

edpharm@wum.edu.pl,

www.wf.wum.edu.pl/en

Center for Foreign Languages:

phone: + 48 22 572 08 63,

premedwarsaw@wum.edu.pl,

www.sjo.wum.edu.pl