University of Lodz
Uniwersytet Łódzki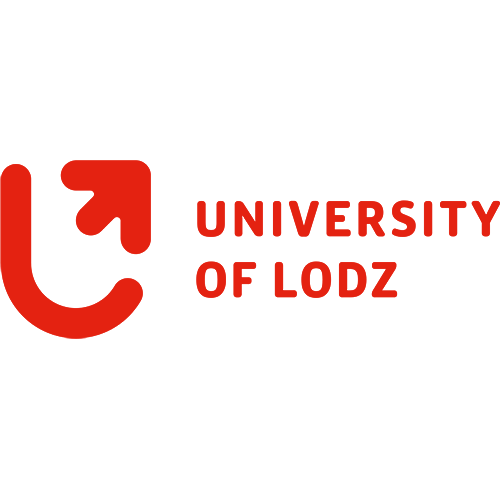 University of Lodz is at the forefront of higher education in Poland with a leading position in the Lodz region. Modern infrastructure, high quality of education and a wide range of courses studied in foreign languages, all of them attract a large number of international candidates both for full-time degree programmes and for student exchange. Through a variety of projects, such as University Diversity, the UL builds academic community around the values of respect for cultural, religious and diverse identities as well as social sensitivity. We aim at integrating and sharing our diversity also with local community and business – this way, through the research, teaching activities and public events, the university makes a difference to the social and economic well-being globally. There are students of 95 nationalities studying at the University of Lodz! What's more, UL is ranked 4th in Poland in terms of international full degree students! Join Us! Unite and exceL!
For decades, University of Lodz has been one of the biggest and most popular Polish universities. It was established in 1945 as a successor of educational institutions active in the city of Lodz, 3rd biggest city in Poland, in earlier times. The 13 faculties of the University provide programmes in 117 fields of study and 218 specializations. In addition, the University offers doctoral programmes, and more than 50 postgraduate curricula including an MBA programme.
The 24 000 students that attend classes at different faculties of the University are taught by 2217 academic teachers. The interest in studying at the University of Lodz is determined not only by a high quality of instruction, but also by modern fields of study adapted to the changing demands of the labour market. University of Lodz embraces modern ways of teaching including online and hybrid ones. It perceives international cooperation as a way to foster its development and continue the city's tradition. Our institution regularly hosts guest speakers, renowned politicians, businessmen and cultural representatives from Poland and abroad. The University is repeatedly ranked among the top higher education institutions in Poland, and it especially excels in such fields of study as economics and management, linguistic sciences and international relations. UL is one of few Polish Universities which gained a place in the QS World University Rankings. Degree programmes in Economics and Business Management have received prestigious international IACBE accreditation (International Accreditation Council for Business Education).
University of Lodz boasts the oldest and most recognized Polish Language Centre for Foreigners that has educated about 30 000 students since 1952. The School runs 1-month, 5-month and 9-month courses which prepare foreign students for future studying in Poland. It offers basic courses of Polish as well as thematic Polish language courses in history, geography, biology, chemistry, physics, mathematics and philosophy to provide prospective students with the knowledge needed in their future academic settings. The University of Lodz's Library is one of the biggest and most modern academic libraries in Poland. At present, its total collection amounts to more than 3 million volumes.
The University's campus offers housing in 10 dormitories situated in a beautiful green area reasonably close to the city centre, and next to most Faculty buildings. The Campus also includes the Centre for Physical Education and Sports, which is a modern complex featuring a sports hall, swimming pool, gyms, and a health and beauty salon. Near it, you can find a medical unit, a bank, and varied shops.
University of Lodz puts great importance on its international relations. The UL cooperates with over 210 partner institutions from all over the world within institutional bilateral agreements. This cooperation gives our students the possibility of spending a semester or a year, abroad and, in return, we receive many students from abroad spending a period of their studies in Lodz. University of Lodz takes part in other exchange and research programmes such as Erasmus+ (agreements with over 400 partner institutions), International Credit Mobility, Horizon 2020 Campostela Group, Campus Europae, CEEPUS, Mizuta Scholarship and Erasmus Mundus.
There are also opportunities for the student mobility outside the EU. University of Lodz runs an exchange scheme within bilateral agreements which allows a tuition-free semester for students of partner institutions from anywhere in the world.
Research and innovation are top priorities for University of Lodz. The UL researchers currently run large scale programmes both in the areas of experimental sciences and humanities – financed by varied national and international grantors.
#UniLodz #freeyourmind #polishuniversity #unitedindiversity
Facts & figures
Founded in 1945
2217 academic staff
24 000 students
3000 international students
Contact
International Relations Office:

ul. Uniwersytecka 3, 90-137 Łódź, Poland

phone: +48 42 635 4237

e-mail: admission@uni.lodz.pl

website: www.uni.lodz.pl/en/how-to-apply